WELCOME TO THE
HOME PAGE


of the
White River Twp.

Fire / Rescue
This White River Fire Department is located in Randolph County, Winchester, Indiana (there is more than one White River Fire Department. in Indiana). We do not cover the city of Winchester, but the area surrounding it. The Winchester Fire Department handles the city.
We run on all car accidents of an unknown type in our area. Some of us are first responders but only when the county ambulances are out do we run on first responder runs. Our fire territory is approximately 70 square miles and our rescue territory is 220 square miles. We try to have training once a month.
The department can be reached by calling 765-584-4179
or by e-mail: wrfd@globalsite.net
fax #765-584-4991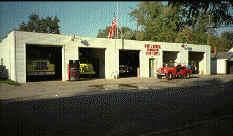 White River Twp. Fire Department
115 E. Fourth St.
Winchester, IN 47394
Fire, Law Enforcement Officers, & EMS are heros, putting their lives on the line everyday, whether they are full time or volunteer.

This Department is a member of the Randolph County Firefighter's Association.
Other departments in this organization are Farmland; Lynn; Modoc; Parker City; Ridgeville; Union City, IN; West Union (Lostantville); Ward Twp. (Saratoga); & Winchester.
Click headline for top content from Firehouse.Com
The Web's Community & Resource
for Fire, Rescue, EMS & Safety

If you find links that do not work, please e-mail me..

Click on Smokey to go to my links page.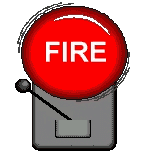 This fire bell takes you to my HOME page.

All of the pictures came from someone else, who got them from someone else. If they are copy righted, let me know and I will remove them as soon as possible. Otherwise help yourself in making copies. For the volunteer fire fighters: If you are in it for the glory, you are in it for the wrong reasons.
Any opinions given on this page are mine. They may not reflect the opinion of others on this department or any other department.
Comments or questions? e-mail me at jlwilt@globalsite.net

Apr 11, 2003

LE FastCounter
for a free fast counter: http://www.fastcounter.com